Sixfab Arduino NB-IoT Shield comes with Quectel LTE BC-95 Module and a bunch of sensors. With this shield you can convert your project into an NB-IoT project.
We are going to demonstrate how to use Sixfab Arduino NB-IoT shield. In this demonstration we are going to obtain data from the light, humidity and temperature sensors.
Software requirement:
Note that this tutorial is being demonstrated on Ubuntu OS. You will need to download Serial Port Terminal in order to get the readings  from the sensors of IoT shield. Of course you will also need Arduino IDE for writing your sketch. We are also providing you the required libraries for the shield <LINK>.
Hardware requirement:
Now let us take a look at the hardware requirement for the tutorial. As far as you can imagine you should have an Arduino and a Sixfab Nb-IoT Arduino shield. Moreover you will also need a USB-TTL converter which generally works at 3.3V – 5V.
Modem Configuration:
We will test the shield on local host. It is necessary to make some configs to your modem.
Before you getting started there is one more configuration you need to do with your Internet modem. Get into your 'Modem Router Settings' and find 'Forwarding/Virtual Server' then click on 'Add New'. Here fill-up 'Service Port' (which will be any unique port number), 'IP Address' (IP address of your laptop or Desktop) and select Protocol as 'UDP'. Now save this configuration.
Also take a note of IP address of your router.
Since in this Tutorial we are going to observe the data obtained by the sensors on shield, we can plug the shield over the arduino and get started.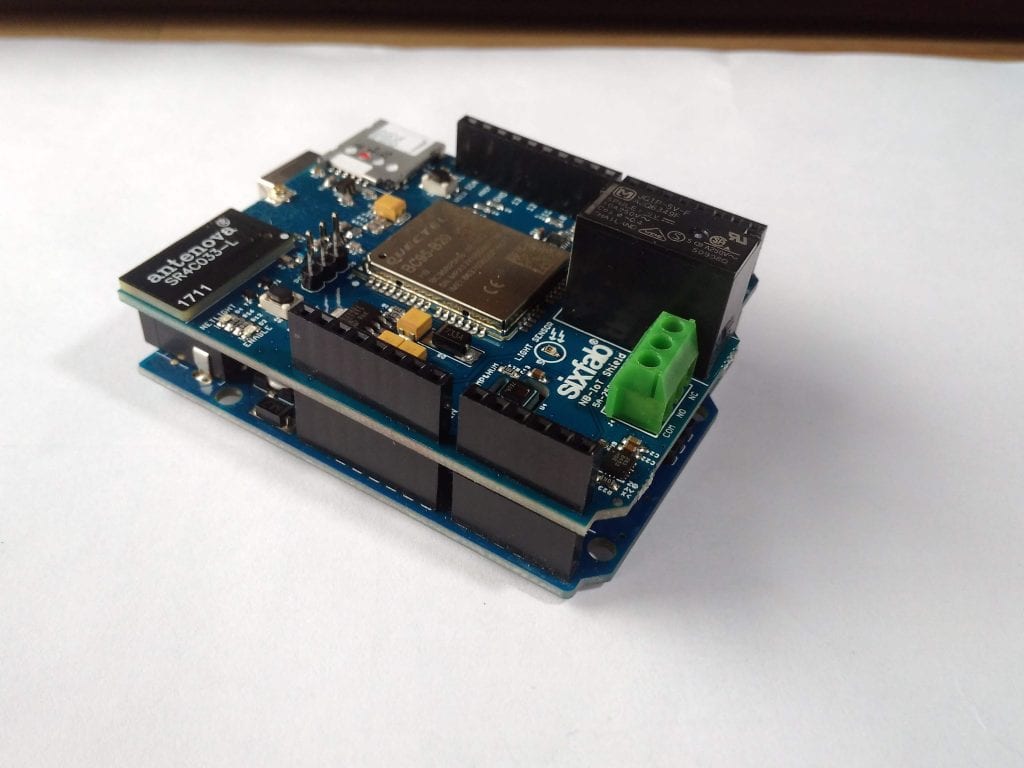 Writing sketch:
Download the example code and libraries from our Github repo.
Select the test mode. Uncomment the desired test definition for this.  Change "XX" with your server or local IP and port numbers.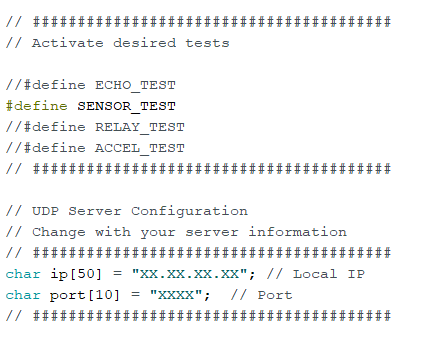 Connect your arduino to the laptop/Desktop and upload the sketch.
Since UART of Arduino (like Arduino UNO that has only one hardware serial) has been used by BC95, we need to use USB-TTL converter to observe the data of the sensors.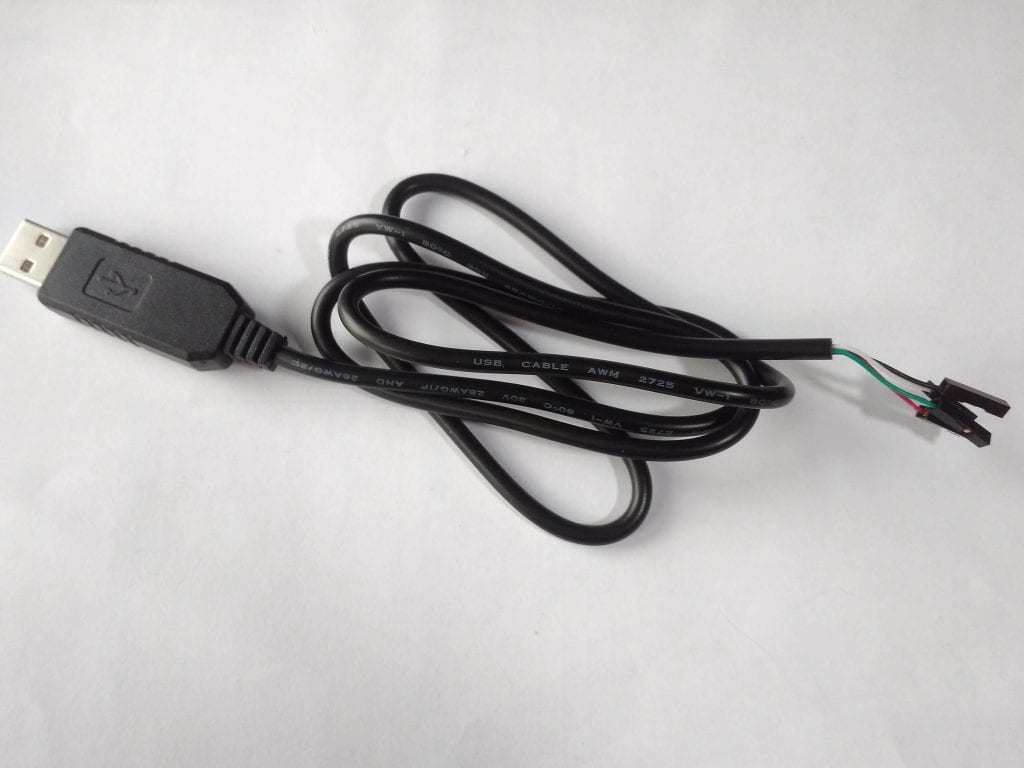 After the upload is completed open 'Serial Port Terminal' and configure it to the port where USB – UART is connected where you can observe the AT commands being sent.
Connection:
USB-TTL ↔ Arduino
5V ↔ 5V
GND ↔ GND
TX ↔ D10
RX ↔ D11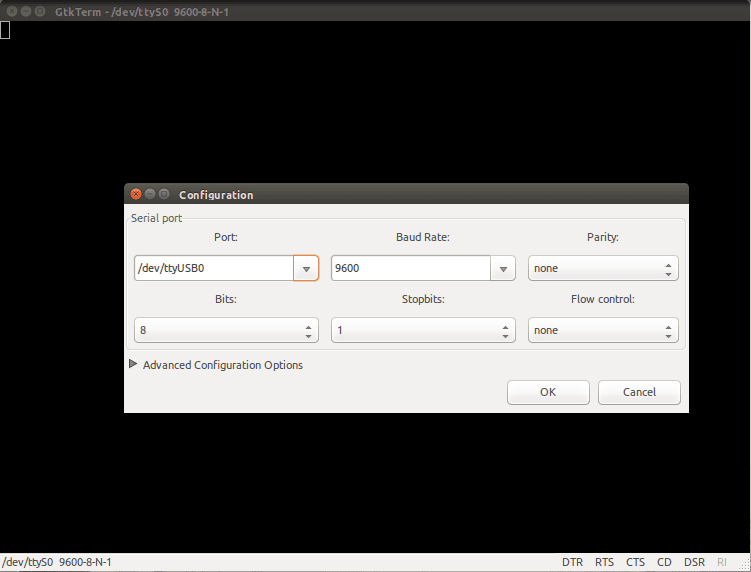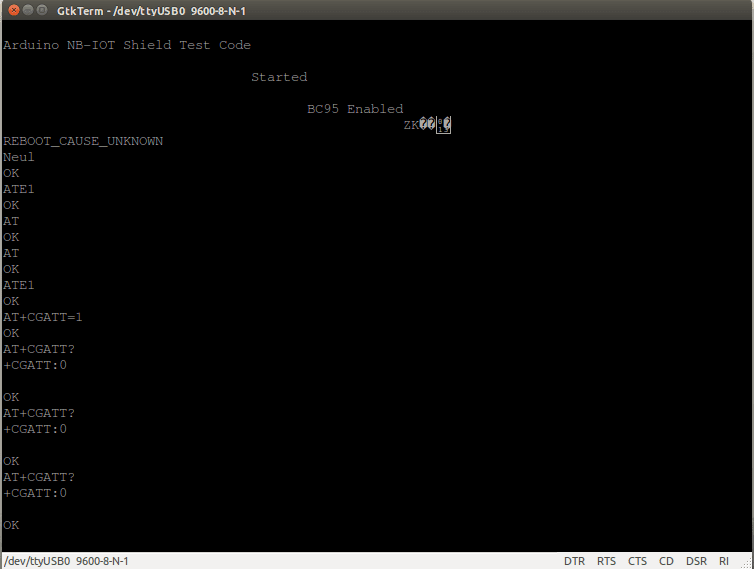 Now open another terminal and type
where 5000 is the 'Service Port'. This terminal will show you the values of Lux, Temperature, and Humidity from the sensors of the shield.